This is to share with you that Mr. Inderpal Singh conducted workshop for pre primary teachers of our School on 7th July 2009. The workshop was on creativity in the classroom. His lucid and immensely creative way of combing teaching with fun added a new flavor to the perception of pre- primary classroom teaching.
He shared valuable tips and suggestions to involve the young children in active learning and infuse their schedules with innovative fun. The teachers benefited from this creative workshop and looked forward to incorporate his suggestions into their teaching plan. We highly recommend his workshops for an enriching teaching -learning experience.
D.M. Sharma
Principal
G.D. Goenka Public School, Vasant Kunj, New Delhi- 110070

On behalf of Pidilite Industries limited we are extremely thankful to you for your kind visit in our office on 26th may 2012. Your presentation on creativity in front of our 73 hobby teachers (members kala Milan club) was very well appreciated by them.
Hobby teachers had very well related themselves with the contents of the presentation and shown their eagerness for these kind of informative and interesting presentations in future also. The presentation given by you is of great use for our promotional team also who were present on that day.
We really thank you from the core of our hearts and wish a creative association in future also.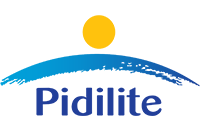 Rajnikant Prashar
Zonal Manager Pidilite